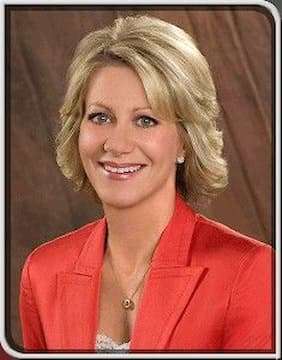 Andrea Kremer Bio|Wiki
Andrea Kremer is an American TV sports journalist. She calls Thursday Night Football games for Amazon Prime Video. She is making sports history. Kremer is also the Chief Correspondent for the NFL Network. She previously led their coverage and conducted in-depth reporting on health and safety.
Kremer has multiple prominent roles in sports media. She is a correspondent for HBO's Real Sports with Bryant Gumbel. She delivers compelling stories and insights on the show. Additionally, she co-hosts We Need To Talk on CBS, which is nationally televised on a weekly basis.
Prior to 2011, Kremer served as a sideline reporter for NBC during their Sunday Night Football coverage, showcasing her talents. In 2018, Kremer received the prestigious Pete Rozelle Radio-Television Award from the Pro Football Hall of Fame, recognizing her exceptional contributions to sports journalism.
Throughout her remarkable career, Kremer has covered over 25 Super Bowls, NBA Finals, NBA All-Star Game, MLB All-Star Game, League Championship Series in baseball, college football bowl games, NHL Stanley Cup Playoffs and Finals, NCAA men's basketball tournament, U.S. Olympic basketball trials, 2012 U.S. Olympic swimming trials, and the PGA Championship. Her extensive experience and diverse coverage demonstrate her expertise and passion for sports journalism.
Andrea Kremer Age
Andrea, who was born on February 25, 1959, in Philadelphia, Pennsylvania, United States, is currently 64 years old.
Andrea Kremer Education
Upon successfully completing her education at Friends Select School in Pennsylvania, Kremer embarked on her academic journey at the prestigious University of Pennsylvania. Subsequently,
Immersed in the vibrant university atmosphere, she eagerly embraced the multitude of opportunities that awaited her.
Moreover, during her time at the University of Pennsylvania, Kremer decided to join the renowned sorority Phi Sigma Sigma. Additionally, through this affiliation, she formed lifelong friendships, engaged in various philanthropic activities, and cultivated a strong sense of sisterhood within the Greek community.
Furthermore, Kremer's time at the University of Pennsylvania was marked by academic growth, social engagement, and artistic exploration. In addition, through her involvement with Phi Sigma Sigma and the Philadelphia Civic Ballet Company, she not only expanded her horizons but also formed invaluable connections and nurtured her multifaceted talents.
Andrea Kremer Espn
In 1989, marking a significant milestone, Andrea Kremer became ESPN's first female correspondent. Initially based in Chicago, she later relocated to Los Angeles in 1994 to continue her role as a correspondent. During her tenure at ESPN, she showcased her versatility by contributing to various shows such as Sports Center, Sunday NFL Countdown, Monday Night Countdown, and Outside the Lines.
Additionally, she lent her expertise to pieces on ESPN.com, ESPN Radio, and ESPNEWS. As a substitute host for Up Close, she moderated roundtable discussions and conducted interviews. Notably, many of her stories delved into important topics such as domestic violence, sexual assault, and drug abuse, shedding light on crucial social issues.
In 2006, Kremer made the decision to part ways with ESPN and embarked on a new chapter in her career. She joined NBC Sunday Night Football as a sideline reporter and also made valuable contributions to the studio program Football Night in America. This transition allowed her to continue her passion for covering football and deliver compelling content to viewers.
Fellow Journalist Include;
Grace Remington-sports anchor and reporter
Tracy Wolfson-sports broadcaster
Debbie Antonelli-college basketball analyst
Matteo Bonetti-Lead Analyst
Fabrizio Romano– freelance Italian journalist
Summer Sanders-sports commentator & reporter
AJ Ross-sports reporter
Renee Montgomery-sports broadcaster
Beth Mowins-play-by-play announcer and sports journalist
Jen Lada-versatile commentator
Andrea Kremer Real Sports
During her tenure at Real Sports with Bryant Gumbel, she engaged in extensive interviews with a multitude of notable individuals. Noteworthy names such as Robert Kraft, Kobe Bryant, Urban Meyer, Pete Carroll, Phil Jackson, Lane Kiffin, Barrett Robbins, DeMaurice Smith, Bill Parcells, Joakim Noah, Jim Harbaugh, and John Harbaugh crossed paths with her microphone.
Furthermore, since 2007, Kremer has assumed the role of a correspondent for HBO's Real Sports with Bryant Gumbel. This enduring commitment has allowed her to establish a deep-rooted presence within the program. As a result, she has left an indelible mark, making noteworthy contributions to the Emmy Award-winning newsmagazine show.
Throughout her time at the helm, Kremer has crafted a portfolio of compelling profiles and features that have garnered critical acclaim. Her storytelling prowess and ability to delve into the lives and experiences of her subjects have captivated audiences, earning her well-deserved recognition.
Andrea Kremer Young
Kremer was born February 25, 1959, in Philadelphia, Pennsylvania. Firstly, she graduated from Friends Select School in Pennsylvania and then became a student at the University of Pennsylvania. At the University of Pennsylvania, Kremer joined Phi Sigma Sigma sorority and pursued ballet with the Philadelphia Civic Ballet Company.
In 1982, Kremer began her career as the sports editor of the Main Line Chronicle in Ardmore, Pennsylvania, the state's largest weekly newspaper. Interestingly, while working on a story about NFL Films, her mother encouraged her to apply for a position there.
Consequently, in 1984, she left the Chronicle and joined NFL Films as its first female producer. Her initial assignment was working on the HBO program Inside the NFL. From 1982 to 1989, Kremer held various roles at NFL Films, including producer, director, and on-air personality for This is the NFL.
Notably, she produced notable features such as "The All-Pro Dream Team," "All the Best," and "Gift of Grab." Her outstanding work earned her an Emmy Award nomination in 1986 for writing and editing the NFL Films special "Autumn Ritual." Additionally, during her time at NFL Films, she served as a contributing reporter to the Philadelphia Eagles Pre-Game Show on WIP-AM.
Andrea Kremer Height
Andrea Kremer, a remarkable sports journalist, stands at around 5 feet and 2 inches tall. Her height enhances her commanding presence and allows her to confidently engage with audiences and deliver weather information authoritatively. With her impressive height of approximately 5'2″, Andrea Kremer effortlessly captivates and establishes herself as a trusted source of weather forecasts.
Andrea Kremer Husband
In a beautiful union of love and shared aspirations, Andrea Kremer finds herself happily married to her loving husband, John Steinberg. Notably, John is an esteemed archaeologist who dedicates his expertise to the field at the University of Massachusetts Boston. Their marriage intertwines their lives, establishing a deep connection between the accomplished scholar and his partner.
United by a strong bond, they navigate the intricacies of the archaeological realm together, drawing strength from each other's support and understanding. This harmonious partnership extends beyond their personal lives, enhancing their professional endeavors as well. Andrea and John's collaborative journey in archaeology showcase the power of love and enrich their personal and academic lives.
Andrea Kremer Salary|Net Worth
Andrea Kremer, a skilled sports journalist, earns an impressive average annual salary of $209,529. Her hard work and dedication have resulted in a commendable net worth of $3.5 million, as reported by credible sources. Her exceptional skills and relentless efforts have rewarded her with both financial stability and professional success.
Is Andrea Kremer Married
Andrea Kremer and John Steinberg have shared a happy marriage since 1988. John, a revered archaeologist at UMass Boston, significantly contributes to the academic community with his expertise and respect.
Together, Andrea and John have built a beautiful family and are proud parents to their son, William, born in 2000, who brings them immense joy and happiness. John's accomplishments and reputation in the field of archaeology further add to their fulfilled and successful lives.
How Old Is Andrea Kremer
Andrea Kremer's birthdate is February 25, 1959, and she was born in Philadelphia, Pennsylvania, United States.