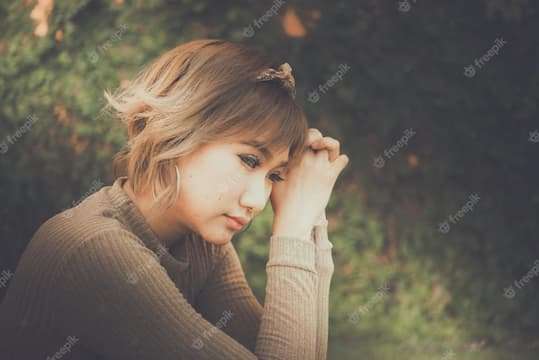 Introduction
Logical reasoning and critical thinking are vital skills that empower individuals to analyze information, evaluate arguments, and make sound judgments. By honing these abilities, we can navigate complex issues, detect fallacies, and arrive at well-informed conclusions. In this article, we will delve into eight key subtopics to enhance logical reasoning and critical thinking.
Understanding Logical Fallacies
Gain awareness of common logical fallacies like ad hominem attacks and straw man arguments. Recognizing fallacies strengthens argument construction and exposes weaknesses in others' reasoning. By familiarizing yourself with these fallacies, you can enhance your critical thinking skills and engage in more effective and rational discourse.
Evaluating Evidence and Sources
Develop the skills to assess evidence and sources for credibility and reliability. Scrutinize information for biases and verify facts to make informed judgments. By honing these critical evaluation skills, you can navigate the vast amount of information available and make well-founded decisions based on trustworthy sources and evidence.
Enhancing Analytical Thinking
Enhance your analytical thinking by engaging in activities such as puzzles and problem-solving exercises. These activities provide valuable opportunities to sharpen your cognitive skills and train your mind to dissect complex issues. By breaking down problems into smaller components, you can identify patterns, relationships, and underlying principles that contribute to finding effective solutions.
Puzzle-solving exercises not only stimulate your brain but also foster creativity, logical reasoning, and the ability to think outside the box. Regular practice in analytical thinking strengthens your problem-solving abilities and equips you with valuable skills applicable to various aspects of life, from academics and professional endeavors to everyday challenges.
Engaging in Socratic Questioning
Embrace the Socratic method, a powerful approach to stimulate critical thinking and reflection. By asking thought-provoking questions, you can encourage deeper analysis and challenge assumptions. This technique fosters a more thorough examination of ideas, beliefs, and arguments, prompting individuals to consider multiple perspectives and engage in critical analysis.
Through skillful questioning, the Socratic method promotes intellectual curiosity, encourages self-reflection, and facilitates the development of logical and coherent arguments. By actively incorporating this method into your learning and communication practices, you can enhance your critical thinking skills, expand your knowledge, and become a more effective communicator and problem solver.
Building Strong Arguments
Master the art of constructing persuasive arguments by employing both deductive and inductive reasoning. Deductive reasoning involves drawing logical conclusions from general principles or premises. By presenting clear premises and applying valid reasoning, you can build a strong case that leads to compelling conclusions. On the other hand, inductive reasoning involves drawing probable conclusions based on specific evidence or observations.
By gathering relevant data, identifying patterns, and making well-supported generalizations, you can bolster the persuasiveness of your arguments. By combining deductive and inductive reasoning, you can present a comprehensive and persuasive case, strengthening your position and convincing others of the validity and soundness of your arguments.
Developing Cognitive Flexibility
Develop cognitive flexibility by actively considering multiple perspectives and challenging your own beliefs. Embracing a mindset that welcomes diverse viewpoints enhances your ability to think critically and make well-rounded judgments.
By engaging with different perspectives, you gain a deeper understanding of complex issues and broaden your intellectual horizons. This process encourages you to question assumptions, evaluate evidence objectively, and refine your own perspectives and beliefs.
Cultivating cognitive flexibility not only fosters intellectual growth but also enables you to navigate diverse environments with empathy and openness. It equips you with the capacity to adapt to new information, respond to changing circumstances, and engage in constructive dialogue with others. Ultimately, cognitive flexibility allows for more comprehensive critical thinking, promoting personal growth and contributing to a more inclusive and informed society.
Problem-Solving and Decision-Making
Harness the power of logical reasoning and critical thinking to effectively solve problems and make informed decisions. Begin by breaking down complex issues into smaller, more manageable parts, allowing for a systematic analysis of each component. This process enables you to identify patterns, relationships, and potential challenges within the problem at hand.
Next, evaluate alternative solutions or courses of action, weighing their pros and cons based on logical reasoning and evidence. By considering different perspectives and potential outcomes, you can make a well-informed decision that aligns with your goals and values.
Furthermore, develop the ability to anticipate the consequences of your choices, considering both immediate and long-term effects. This forward-thinking approach allows you to mitigate potential risks and maximize positive outcomes. By consistently applying logical reasoning and critical thinking, you can enhance your problem-solving skills and make more effective decisions in various aspects of your life.
Applying Ethical Reasoning
Incorporate ethical reasoning into your critical thinking process to ensure thoughtful decision-making. Assess the moral implications of choices and reflect on how they may affect both individuals and society at large. By considering ethical considerations, you can navigate complex situations with integrity and make choices that align with your values and principles.
Additionally, take into account the potential consequences of your decisions, aiming for outcomes that promote the well-being and fairness of all stakeholders involved. Integrating ethical reasoning into your critical thinking enhances your ability to make responsible choices and contribute positively to the world around you.
Conclusion
Logical reasoning and critical thinking are indispensable tools for navigating the complexities of the modern world. By understanding logical fallacies, evaluating evidence, enhancing analytical thinking, and engaging in Socratic questioning, we can sharpen our ability to construct strong arguments, solve problems, and make informed decisions. Developing these skills leads to intellectual excellence and empowers us to think critically, evaluate information objectively, and contribute positively to our personal and professional lives.
Related Articles;
Unraveling the Influence of Cognitive Biases in Arguments
Mastering the Art of Persuasive Speaking and Debating
Nurturing Emotional Intelligence in Arguments
Conflict Resolution and Negotiation Skills
Mastering the Art of Winning Arguments
Mastering Effective Communication Strategies