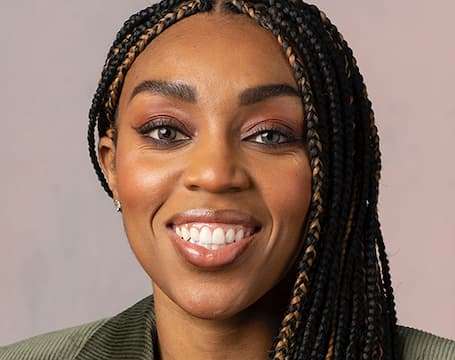 Renee Montgomery Bio|Wiki
Renee Montgomery, an American former professional basketball player, sports broadcaster, and activist, currently holds the positions of vice president, part-owner, and investor of the Atlanta Dream. Moreover, she is one of three owners of the FCF Beasts Indoor Football Team.
Notably, she achieved the distinction of being the first player in the WNBA to become an owner and executive of a team, as well as the first female owner in the FCF. Throughout her impressive 11-year playing career in the Women's National Basketball Association, she attained two championships with the Minnesota Lynx in 2015 and 2017.
Additionally, her college playing career at the UConn Huskies resulted in a national championship in 2009. In 2020, Montgomery took a courageous stand by opting out of the WNBA season in protest of police brutality. Her actions sparked league-wide awareness and paved the way for numerous campaigns dedicated to human rights.
Renee Montgomery Age
Montgomery was born on December 2, 1986, in  St. Albans, West Virginia, U.S., is currently 36 years old.
Renee Montgomery Parents
Montgomery was born and raised in St. Albans, West Virginia. From an early age, her parents, Ron and Bertlela Montgomery, played a pivotal role in shaping her character and instilling important values. With their guidance, Renee learned the significance of compassion, determination, and resilience.
Growing up in a close-knit community, she thrived amidst her family's support, which nurtured her dreams and celebrated every milestone. Their unwavering belief in her abilities and unwavering encouragement laid a strong foundation for Renee's journey of success and fulfillment.
Renee Montgomery Education
Throughout her high school career at South Charleston High School, Montgomery served as a captain every year. She guided her school to the West Virginia State Championships on three occasions, showcasing impressive statistics. As a senior, she led her team to the West Virginia Class AAA Final. Moreover, Montgomery showcased her versatility by playing on the varsity soccer team.
Attending the University of Connecticut, Montgomery started as the point guard in her freshman year, earning the title of 2006 Big East Freshman of the Year. In her sophomore year, she continued as the Huskies' point guard, leading in scoring average and assists. She was honored as a first-team All-Big East player and led the USA U-20 National Team to a gold medal.
In her junior year, Montgomery received recognition as an All-Big East First Team member and reached the Final Four despite switching positions due to a teammate's injury. In her senior year, she played a crucial role in guiding the Huskies to an undefeated 39-0 season and capturing a National Championship.
Her impressive performance at UConn left a remarkable legacy, ranking in the Top Ten across statistical categories. She became the first Husky recognized in the "Huskies of Honor." Notably, a photograph capturing Coach Geno Auriemma embracing Renee Montgomery during the 2008-09 season was featured in Sports Illustrated's collection.
Renee Montgomery Atlanta Dream
On February 1, 2018, Montgomery made a significant move in her career by signing a multi-year contract with the Atlanta Dream. Transitioning forward three years, in February 2021, she found herself in a different role as part of a three-member investor group. This group was granted approval to purchase the Atlanta Dream, marking a significant turning point in Montgomery's journey.
The ownership change was necessitated by the mounting pressure on the previous owner, Kelly Loeffler, a Republican former U.S. Senator. Loeffler's stance opposing the league's racial justice initiatives had sparked controversy among WNBA players. It was against this backdrop that Montgomery, along with other players, felt compelled to take action.
Loeffler's refusal to engage with Montgomery and other players on social justice matters only served to further intensify the need for her to sell her share of the Dream. The ownership change revitalized Montgomery and her fellow investors, instilling a fresh start and a renewed sense of purpose. They actively committed themselves to fostering an inclusive and socially conscious environment within the team.
Renee Montgomery Wnba
Montgomery's WNBA journey began in 2009 when she was selected fourth overall in the draft by the Minnesota Lynx. However, in 2010, she was traded to the Connecticut Sun as part of a trade deal. Transitioning to her time with the Sun, Montgomery had to make a change in her jersey number. Instead of her preferred No. 20, she wore No. 21 due to the presence of Kara Lawson, who had previously donned No. 20.
In the 2011 season, Montgomery excelled as the starting point guard, averaging 14.6 ppg and earning her first All-Star selection. Building on her success, in 2012, Montgomery embraced a new role as she came off the bench. Nevertheless, she continued to make a significant impact, averaging 11.6 ppg and winning the WNBA Sixth Woman of the Year award. She played a crucial role in helping the Sun reach the Eastern Conference Finals, although they fell short of advancing to the Finals.
Montgomery's career took her to different teams, including the Seattle Storm and a return to the Minnesota Lynx, where she experienced the sweet taste of victory by winning her first WNBA championship in 2015. Despite her success on the court, Montgomery made a powerful decision in 2020. Concerns about racism and the coronavirus led her to forgo the entire season. Consequently, in February 2021, she announced her retirement from the WNBA, marking the end of a remarkable career filled with achievements and unforgettable moments.
Fellow Sports Broadcaster Include;
Grace Remington-sports anchor and reporter
Tracy Wolfson-sports broadcaster
Debbie Antonelli-college basketball analyst
Matteo Bonetti-Lead Analyst
Fabrizio Romano– freelance Italian journalist
Summer Sanders-sports commentator & reporter
AJ Ross-sports reporter
Renee Montgomery Takeline
Renee Montgomery, who serves as a host at Takeline, a Crooked Media Podcast, engages in a fast-paced exploration of the NBA and the world of sports and culture on a weekly basis. In this show, Jason and Renee delve into various topics, utilizing transition words such as "moreover" and "by delving deep" can enhance the flow and structure of the paragraph. Here's the revised version:
Moreover, the program welcomes guests, including experts and super fans, for lively debates. Furthermore, dedicated contributors provide comprehensive game analysis, allowing the audience to explore the intricacies of the sport and gain new insights. Jason and Renee cover a wide range of topics, including games, players, controversies, and off-court issues, bringing forth insightful perspectives and engaging discussions.
By delving deep into these storylines, they ensure their audience gains a comprehensive understanding. The show not only informs but also entertains, delivering an immersive sports and culture experience. With expertise, passion, and diverse voices, Takeline is a must-listen for NBA enthusiasts and sports fans alike.
Renee Montgomery Foundation
The Renee Montgomery Foundation is a nonprofit organization. Its primary goal is to make a positive impact on individuals and communities. Led by Renee Montgomery, a former professional basketball player, the foundation addresses social issues and promotes positive change.
It empowers marginalized communities, focusing on education, social justice, and youth empowerment. The foundation leverages resources, partnerships, and community engagement.
It creates sustainable solutions and opportunities for growth, equality, and inclusivity. Through scholarships, mentorship programs, and community outreach, the foundation improves lives and drives social transformation.
Renee Montgomery Height
Renee, an impressive woman, exudes confidence as she stands tall at a height of approximately 5 feet and 7 inches. With her commanding stature of about 5'7″, she effortlessly captivates those around her, establishing herself as a reliable authority on sports broadcaster. Moreover, weighing 63 kg, she maintains a balanced physique that complements her confident presence.
Renee Montgomery Engagement
In April 2019, Renee embarked on her journey of love as she got engaged to Sirena Grace. Exactly a year later, on that same momentous month and date, Renee eagerly made her way down the aisle. With hearts full of joy, she and Sirena exchanged vows, solidifying their union in a breathtaking wedding ceremony.
Renee Montgomery Husband
In April 2020, Montgomery embarked on a new chapter in her life as she exchanged vows and married the talented music artist, Sirena Grace. This joyous union marked a significant milestone for both Montgomery and Grace. Moreover, beyond simply bringing together their love, it also united their passion and shared dreams.
Additionally, their wedding celebration showcased their commitment and affection. Furthermore, their bond solidified as they embarked on a journey of love, creativity, and mutual support. With a growing connection, they pursued their dreams with dedication. Together, they faced the world as a married couple, ready to embrace challenges and cherish joys.
Renee Montgomery Salary|Net Worth
Renee Montgomery, former player, broadcaster, and activist, currently holds VP, part-owner, and investor positions at the Atlanta Dream. Moreover, according to numerous credible sources, she commands an impressive annual salary, averaging at $201,529.
Furthermore, her hard work and dedication have resulted in a commendable net worth, estimated to be a noteworthy $2.5 million. Additionally, thanks to Renee's exceptional skills and relentless efforts, she has achieved not only financial stability but also remarkable professional success.
Is Renee Montgomery Married
In April 2020, Montgomery joyfully exchanged vows and married the talented music artist, Sirena Grace, taking a meaningful step forward in her life. This auspicious occasion symbolized a significant milestone for Montgomery and Grace, intertwining their love, passion, and shared aspirations.
Moreover, their loved ones surrounded the wedding ceremony, creating a joyous atmosphere and enhancing the celebration. Additionally, the presence of their families and friends added an extra layer of warmth and happiness to the event.
Lastly, the exchange of vows marked the beginning of a new chapter, signifying the couple's commitment to a lifetime of love and togetherness. It showcased their unwavering commitment and deep affection. Montgomery and Grace embarked on a journey as a married couple. They are filled with love, creativity, and unwavering support. Their union welcomed a son named Angel, bringing immeasurable joy and meaning to their lives.
Who is Renee Montgomery at Uconn
In 2009, Renee Montgomery won a national championship with the UConn Huskies. Moreover, she displayed remarkable skills and leadership, greatly impacting the team's triumph. With determination and talent, she played an instrumental role in guiding her team to victory.
The national championship solidified Montgomery's legacy as a standout player and showcased her ability to perform under pressure. It served as a testament to her dedication and unwavering commitment. Montgomery's impact on UConn's national championship will be a memorable defining moment in her college basketball career.
Renee Montgomery Twitter