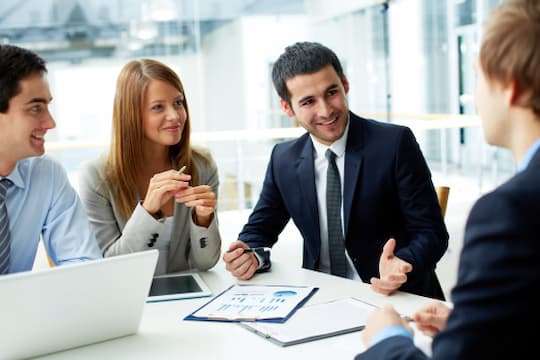 Introduction
Communication plays a vital role in nurturing and sustaining healthy relationships. Effective communication, characterized by open dialogue, active listening, and empathy, forms the cornerstone of successful partnerships. It empowers couples to understand each other's needs, resolve conflicts, and foster emotional intimacy. In this article, we will explore the significance of effective communication in relationships and provide practical tips for improving communication skills.
I. Understanding the Importance of Effective Communication
Effective communication builds a strong foundation of trust and understanding in relationships.
It enhances emotional connection, promotes empathy, and fosters mutual respect.
Through communication, partners express their needs, desires, and concerns, fostering a deeper bond. Fruitful communication reduces misunderstandings and prevents conflicts from escalating.
II. Elements of Effective Communication
Active listening is crucial for effective communication.
Open and honest dialogue encourages partners to share their thoughts and feelings.
Non-verbal cues, such as body language and facial expressions, convey emotions effectively.
Empathy allows partners to understand and validate each other's experiences.
Choosing the right time and place for discussions ensures focused and uninterrupted communication.
III. Tips for Improving Communication in Relationships
Practice active listening by giving your partner your undivided attention.
Use "I" statements to express your thoughts and feelings without blame or judgment.
Be mindful of non-verbal cues and body language to understand underlying emotions.
Avoid interrupting or becoming defensive; instead, seek clarification and understanding.
Regularly check in with your partner to ensure ongoing communication and connection.
IV. Overcoming Communication Challenges
Recognize and address communication barriers such as distractions or past traumas.
Seek professional help, like couples counseling, to navigate challenging communication patterns.
Cultivate patience and understanding when discussing sensitive or difficult topics.
Practice forgiveness and offer reassurance to rebuild trust and repair communication breakdowns.
Conclusion
Effective communication is the lifeblood of successful relationships, enabling partners to connect, understand, and support each other. By actively listening, expressing oneself honestly, and nurturing empathy, couples can cultivate deeper intimacy and resolve conflicts with compassion. Remember, communication is not just about talking; it's about understanding and being understood. Embrace fruitful communication as an essential tool for building a strong, fulfilling, and lasting relationship.
Some Other Interesting Articles;
Fundamental Techniques In Handling People
Challenges For Couples: Navigating the Path of Love Together
Benefits Of Keeping Your Life Private
When to Seek Professional Help: Understanding When Couples Counseling Can Be Beneficial
Navigating Relationship Challenges: Healthy Communication in Times of Emotional Distance
The Art of Letting Go: Understanding Why Chasing Isn't Always the Answer
The Extraordinary Journey of Falling in Love: A Tapestry of Emotions and Growth