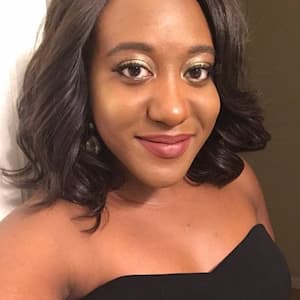 Angelique Jackson Bio|Wiki
Angelique Jackson is an American 3x Emmy Winner, and Senior Entertainment Writer at Variety in Los Angeles, California. She covers film events as an Events and Lifestyle Producer for the network in Los Angeles. Previously,  Angelique served as a reporter and producer for Entertainment Tonight. While at Entertainment Tonight, she won two Daytime Emmy Awards for her work.
Over and above that,  Angelique was a bit of a late bloomer when it came to pursuing journalism as a career. From a young age, she enjoyed writing and living for celebrity news. In addition, her favorite show was Entertainment Tonight. Angelique, however, never fully accepted that her passion could be her occupation until she reached college. After her first day in the journalism program, she knew there was no other life for her.
Additionally, she was inspired in her pursuits towards entertainment through her experience at the 64th Annual Cannes Film Festival and the subsequent awards season. There, Angelique saw her love for film and journalism combine with her first forays into film criticism and awards predictions. During her free time, Angelique loves watching movies, TV, and all things that celebrities do. She also loves sports and particularly football (Go Dawgs!).
Angelique Jackson Age
She was born on August 14 in the United States. Angelique is around 33 years old.
Angelique Jackson Family
She was born and raised in the United States to her lovely parents. Angelique is an American nationality and belongs to African American nationality. There is no information, however, about her parents and siblings. We will update you on this section once we receive reliable information. 
Angelique Jackson Education
Angelique Jackson Variety
Angelique joined Variety in Los Angeles in April 2019 as an Event and Lifestyle Producer. She worked in that position until August 2021. From August 2020 to July 2021, she worked as a film and media reporter at the network. She was promoted in July 2021 to become a senior entertainment writer at Variety.
Prior to joining Variety, Angelique worked at Entertainment Tonight from June 2012 to April 2019. she joined as an intern in 2012.  Later, Angelique was promoted first from Production Assistant to Assistant Photo Editor for both shows. Her work was coordinating with photo and paparazzi agencies, clearing all of their photo and video needs, then to Associate Producer working with the News Desk.
Angelique won two Daytime Emmy Awards as a segment producer for Entertainment Tonight. As a segment producer, she worked in the field conducting interviews on red carpets, during press junkets, and on set visits and producing the networks' on-air talent.
Angelique Jackson Height
She is a woman of average stature and stands at a height of 5 ft 5 in (1.65 m). Additionally, Angelique weighs 62 kg (136.69 lbs) and has body measurements of 34, 30, and 36.
Angelique Jackson Married|Husband
She is a beautiful journalist and has a sweet dog Layla, only one of which makes her devotion to spinning and yoga a little more necessary. However, Angelique has not revealed her marital status. We will keep you posted on any new information and development in Angelique's love life.
Angelique Jackson Salary|Net Worth
Angelique is a 3x Emmy Winner television personality. She receives her salary working as the Senior Entertainment Writer at Variety. Therefore, it is undoubtedly, that Angelique earns a decent annual salary of $278,560. Additionally, she has a net worth of $976,629 which she has amassed over the year of her journalism career.
How Old Is Angelique Jackson
Angelique is around 33 years old. Moreover, she celebrates her special day with her family and friends on the 14th of August every year.
Where Is Angelique Jackson
The three times Emmy Winner is currently working as the Senior Entertainment Writer at Variety. She joined Variety in April 2019 from Entertainment Tonight.