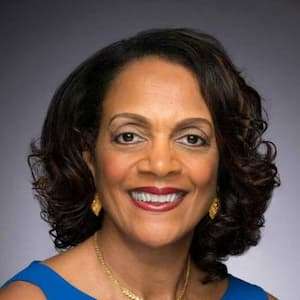 Sheila Dixon Bio|Wiki
Sheila Dixon(Sheila Ann Dixon) is an American politician who served as the 48th mayor of Baltimore, Maryland. She became Baltimore mayor in 2007 the former mayor, Martin O'Malley, was sworn in as governor on January 17, 2007. In addition, Sheila was then the president of the Baltimore City Council and served out the remaining year of Martin's term.
Sheila was indicted on misdemeanor and 12 felony counts on January 9, 2009, including misconduct, perjury, and theft. The jury returned a "guilty" verdict on one misdemeanor count of fraudulent misappropriation on December 1, 2009. As a result, Sheila received probation effective February 4, 2010, provided she would resign as mayor as part of a plea agreement. Sheila completed all of the terms of her probation by December 2012 and the case was then closed.
Over and above that, she unsuccessfully sought election as Mayor of Baltimore in 2016. However, Sheila lost in the Democratic primary to State Senator Catherine Pugh. In addition, she again sought the Democratic nomination in 2020 but narrowly lost to Brandon Scott in the June 2, 2020 primary.
Away from politics, Shila is an active member of Bethel A.M.E. Church. She is also a former church trustee and continues to serve as a member of the Stewardess Board. Additionally, Sheila serves on other boards such as the Transplant Resource Center, the Institute of Human Virology, the Urban Health Initiative, the Walters Art Museum, the Living Classrooms Foundation, and the Baltimore Public Markets Corporation.
Sheila Dixon Age
She was born in born December 27, 1953, in Baltimore, Maryland, United States. Sheila is 68 years old.
Sheila Dixon Family
She was born Sheila Ann Dixon to her parents and was brought up in the Ashburton neighborhood of West Baltimore. In addition, her father is Phillip Dixon, Sr., and was a car salesman while her mother Winona Dixon was a community activist. Over and above that, Sheila is the aunt of professional basketball players Juan Dixon and Jermaine Dixon. Jermaine played guard for the University of Pittsburgh Men's Basketball Team while Juan led the University of Maryland to the 2002 NCAA championship. However, no information to confirm if she had siblings or if she was the only daughter, we will update you as soon as possible.
Sheila Dixon Education
She attended the Baltimore City public schools but she graduated from Northwestern High School. Furthermore, Sheila graduated with a bachelor's degree from Towson University. Moreover, she holds a master's degree from Johns Hopkins University.
Sheila Dixon Baltimore
She held the office of mayor of Baltimore from January 17, 2007, to February 4, 2010.  Sheila first became mayor on January 17, 2007, when she replaced Martin O'Malley, who was sworn in as governor. She was elected mayor in November 2007. Notably, she became Baltimore's first female mayor and Baltimore's third black mayor.  In addition, she was the first African-American woman to serve as president of the City Council,  a position she held from December 1999 to January 2007.
Shila worked as an elementary school teacher and adult education instructor with the Head Start program after graduating from college. She then worked as an international trade specialist for 17 years with the Maryland Department of Business and Economic Development.
She was elected to the Baltimore City Democratic State Central Committee in 1986. Thereby, representing the 40th Legislative District. Moreover, she won a seat on the Baltimore City Council in 1987 representing the fourth Council District, and served in that position for twelve years.
Sheila Dixon Mayor
As mayor, Sheila was a member of the former Mayors Against Illegal Guns Coalition. In the 2007 election, she ran for a full term as mayor and won the Democratic Party primary in September where the won the seat in Novermber. Scores of public officials, unions, and newspapers endorsed the Mayor's campaign.
The key issue during the primary mayoral campaign was crimes. Homicides in Baltimore were on pace to surpass 300 for the year by mid-2007. This was the most since the early years of the O'Malley administration. Sheila presented her crime plan to 500 Baltimore police officers on June 19. However, she was attacked by Mitchell and Carter for not doing enough.
Notably, Baltimore's homicide rate dropped for the first time in 30 years during Sheila's tenure. She introduced a crime plan in 2007 that focused on more community policing and using police resources to target the most violent offenders. In addition, Sheila appointed Police Commissioner Frederick H. Bealefeld III (who supported her neighborhood crime strategy) in order to combat crime. By February 2008, the Baltimore City Police reported a sharp decline in homicides which was the lowest monthly total in 30 years.
Sheila's record shows that she had cracked down on the possession of illegal guns, increased police patrols, and actively secured federal and state funds for crime-fighting programs. However, despite that, her critics complained that crime had risen in Baltimore during her tenure and that she did not pay enough attention to the issue.
Magnificently, a number of city developments were completed during Dixon's tenure including the Legg Mason Tower, the Baltimore Hilton Hotel, and Baltimore's Inner Harbor East community.
Sheila Dixon The Wire
The Wire is an American crime drama television series, it premiered on June 2, 2002, and ended on March 9, 2008. The series was created and primarily written by author and former police reporter David Simon. In addition, it was broadcast by the cable network HBO in the United States and it comprised 60 episodes over five seasons.  Nerese Campbell who was the Democratic president of the Baltimore City council in the series had similarities to Sheila.
Sheila Dixon Trial
She was tried for three counts of felony theft, 3 counts of misdemeanor embezzlement and misappropriation, and a single count of misconduct of office in November 2009. On November 10, 2009, the trial started with Arnold M. Weiner serving as lead counsel. However, during the trial, two counts_one theft charge and one embezzlement and misappropriation charge_were dropped after prosecutors declined to call a key witness.
The jury returned verdicts on four of the five remaining counts after 7 days of deliberations on December 1, 2009. Sheila was found guilty of one misdemeanor embezzlement charge relating to her use of over $600 worth of retail store gift cards that were intended to be distributed to needy families. Luckily, she was found not guilty of the two felony theft charges, and one count of misconduct of office. However, the jury was unable to reach a unanimous decision regarding the final charge of misdemeanor embezzlement.
Sheila Dixon For Mayor 2020
She announced on December 14, 2019, her decision to run for mayor of Baltimore in the 2020 election. Notably, her campaign team reported that it had raised roughly $100,000 after the 1st campaign finance reporting date in mid-January 2020. Her Incumbent Mayor Jack Young who was also running for mayor had $960,000 cash on hand during the same reporting period. However, Sheila narrowly lost to Brandon Scott on June 2, 2020, Democratic primary.
Sheila Dixon Husband
She is a single mom and has two adorable children, Jasmine and Joshua. Sheila has raised her child as a single mom. Notably, she has been divorced twice and currently lives in Maryland.
Sheila Dixon Net Worth
She is a politician and member of the Democratic Party who became the first woman elected Mayor of Baltimore in 2007. Sheila is also ranked on the list of most popular Politicians. She is Baltimore's first female mayor and third black mayor. In addition, she is the first African-American woman to serve as president of the City Council. Sheila has a net worth of $12 million.
How Old Is Sheila Dixon
Sheila is 68 years old and is n Baltimore, Maryland native. She celebrates her birthday every year on December 27 with friends and close family members.
Is Sheila Dixon Married
She has been married twice to Thomas E. Hampton and Mark Edward Smith. She also has two children Jasmine and Joshua. Currently, she is not married and has raised her two children as a single mom.
Where Is Sheila Dixon Now
The former mayor of Baltimore is in Baltimore, MD enjoying a good time with her family. Her favorite quote is "Let's reclaim, revive and rebuild". Sheila is yet to reveal her next move, however, we will be the first to let you know once she discloses it to the public.