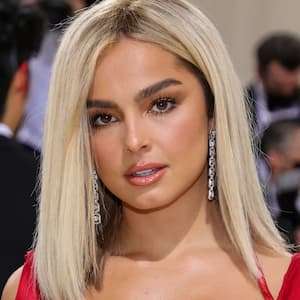 Addison Rae Bio|Wiki
Addison Rae is an American dancer, singer, actress, and social media personality. Forbes named Addison as the highest-earning TikTok personality in August 2020. She made the Forbes "30 Under 30" list for social media influencers in 2021. Addison has won various accolades including a Streamy Award of 4 nominations, nominations for two People's Choice Awards as well as three Kids' Choice Awards.
Addison started actively posting content on TikTok in July 2019. Her dancing videos rose in popularity as of July 31, 2022. As a result, Addison has accumulated over 88 million followers on TikTok. She is the fourth most-followed individual on the platform. Over and above that, Addison released her debut single "Obsessed"  in 2021. She also made her acting debut in the Netflix original film He's All That, which is a gender-swapped remake of the 1999 film She's All That.
Addison Rae Age|Birthday
She was born Addison Rae Easterling in Lafayette, Louisiana on October 6, 2000. Addison is 22 years old.
Addison Rae Family
She was born and raised by her wonderful parents in Lafayette, Louisiana. Her parents are Monty Lopez and Sheri Easterling. Additionally, Addison has two younger brothers, Enzo Lopez, and Lucas Lopez.
Her parents remarried in 2017 but they had initially divorced when she was younger and were on and off often throughout her childhood. Both parents also have their own TikTok accounts where Monty has over five million followers and Sheri has over fourteen million followers. Additionally, Addison began dancing competitively at the age of 6 and attended competitions across the country.
Addison Rae College|Education
She briefly attended Louisiana State University (LSU) where she studied sports broadcasting in the fall. However, Addison dropped out when she began to gain popularity on TikTok. She later moved to Los Angeles to pursue her TikTok career.
Addison Rae TikTok
Addison first joined TikTok in July 2019 and currently has over 88.5 million followers on TikTok. She started uploading dance videos to trending songs on the platform. She has been part of a TikTok collaborative group, The Hype House, since its formation in December 2019.
She decided to leave LSU in November after gaining over one million followers on TikTok in just a few months.  Addison told Business Insider in April 2020 that she remember that's when it changed for her and she knew she wanted to take it more seriously and expand it to other platforms. In an attempt to expand it, Addison uploaded a video to YouTube and got really active on Instagram.
In January 2020, Addison signed with the talent agency WME along with her parents. In July 2020, she released a weekly podcast exclusive to Spotify with her mother called Mama Knows Best. The Podcast entailed topics covering their personal and career life.
Additionally, Addison relaunched this podcast with the new name, That was Fun? With Addison and Sheri in 2021. She has launched her own cosmetics line known as, Item Beauty, where she is Chief Innovation Officer. Additionally, Addison co-founded Item Beauty with Madeby Collective and oversees most of the products in the brand.
Addison Rae, He's All That
Addison starred in He's All That, which was released on Netflix in August 2021. Although it was the most streamed film of the week, the film received negative reviews from critics. Also, it is a remake film of the 1999 teen comedy She's All That. Notably, her role was inspired by Freddie Prinze Jr.'s character Zachary Siler from the original.
She signed a deal with Netflix. Addison announced on Instagram on February 2, 2022, that she had signed to join the cast of a new movie called Fashionista. The movie was produced by Paramount.
Addison Rae Blasphemous
In August of 2022, Addison faced criticism for posting a photo on Instagram wearing a Holy Trinity Bikini. The controversial post featured a bra and a bikini with the words Father, Son, and Holy Spirit. This was offensive to many people in the Christian community. However, Addison has since removed the post.
Addison Rae Height
Addison is a woman of above-average height and stands at a height of  5 ft  6 in (1. 68 m)· She weighs 55 kg (121 lbs) and her body measurement is 36, 25,  36.
Addison Rae Boyfriend
Addison is currently dating Omer Fedi, a musician from Tel Aviv, Israel. The pair started their relationship in June 2021. Before that, she dated TikToker Bryce Hall. They confirmed their relationship in October 2020 with TikToker Bryce Hall through various social media posts. However, they broke up in 2021.
Addison Rae's Net Worth
In August 2020, Forbes published a report revealing that Addison earned $5 million in 2019 from her various endorsement deals and merchandise. This made her the highest-earning TikTok star. Addison has a net worth of $15 million and her success has led her to work with companies such as Reebok, L'Oréal, Hollister, and American Eagle. Additionally, she partnered with American Eagle on the brand's campaign of #AExME Back to School '20 ads as the brand did their first virtual photoshoot that encompasses shots in Addison's bedroom due to the pandemic in July 2020.
How Much Does Addison Rae Weigh
She is a beautiful media personality who stands at an average height and weighs 55 kg (121 lbs). Additionally, Addison has a curvy body shape and her body measurement is 36, 25, and 36.
Is Addison Rae Single
She is dating an Israeli musician from Tel Aviv, Omer Fedi since 2021. The two lovebirds enjoy spending time together. We will keep you posted on every progress of their relationship so keep checking.