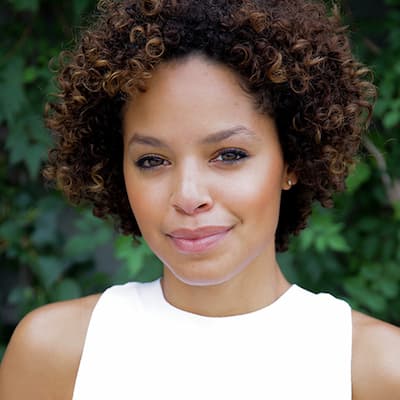 Antonia Hylton Bio|Wiki
Antonia Hylton is an American journalist who won an Emmy for her work on Vice News Tonight. Currently, she is a correspondent for NBC News. Antonia is also the co-reporter for the podcast Southlake, which received a 2022 Peabody Award.
Antonia Hylton Age
Antonia is 30 years old and she was born in 1993 in the United States. Moreover, she was an enthusiastic avid reader when young and performed in musical theater, and choir and she was also a member of dance groups.
Antonia Hylton Parents, Mom, Siblings
Antonia was born to her wonderful caring parents and raised outside Boston. Both of her parents are lawyers and she is one of seven siblings. In addition, Antonia's aunt, Soledad O'Brien, is a broadcast journalist and executive producer. Soledad O'Brien has been the host of Matter of Fact with Soledad O'Brien since 2016.
The nationally syndicated weekly talk show is produced by Hearst Television. additionally, her aunt for Matter of Fact with Soledad O'Brien is chairwoman of Starfish Media Group, a multiplatform media production company, and distributor that she founded in 2013. However, there is no detailed information about Antonia's parents or her six siblings and we will update you later.
Antonia Hylton High School|Education
Antonia attended and graduated from Lincoln-Sudbury Regional High School. Furthermore, she graduated Magna Cum Laude in 2015 with a Bachelor of Arts degree in History and Science from Harvard University.
Antonia Hylton Reporter| NBC News
She is a Peabody and Emmy award-winning Correspondent for NBC News and MSNBC. Antonia is also the co-host of the hit podcast Southlake. Prior to NBC News, she worked for Vice Media from August 2016 to March 2020. Antonia joined Vice Media as a reporter and associate producer where she hosted Vice News Tonight on HBO.
In October 2017, she became the correspondent and producer of The Vice News Tonight on HBO. While there, Antonia covered civil rights and politics. In addition, she reported numerous topics including gang violence and immigration
Antonia began her journalism career in June 2015 when she was hired by Mic.com directly after graduating from college. From June 2015 to August 2015, she worked as an assistant story producer for Mic. Additionally, she was later promoted to associate producer and then correspondent in April 2016.
While at Mic, Antonia met activist Darnell Moore and together they developed the docuseries The Movement with Darnell Moore, about grassroots organizing around the United States
Throughout her career, Antonia has won numerous awards and honors including the 2019 Emmy Award for Outstanding Feature (for Vice News Tonight), the 2020 Forbes, 30 under 30, the 2022  Finalist, Pulitzer Prize for Audio Reporting (for Southlake), the 2022 69th Scripps Howard Award for Excellence in Radio/Podcast Coverage (for Southlake) as well as the 2022 Peabody Award for Podcast/Radio (for Southlake).
Antonia's NBC News Colleagues :
Vicky Nguyen – investigative reporter and consumer correspondent
Lester Holt – anchor NBC Nightly News and Dateline NBC
Savannah Sellers – anchor and correspondent
Alison Morris – news anchor
Katy Tur-correspodent
Lester Holt – anchor NBC Nightly News and Dateline NBC
Morgan Radford –  news reporter
Tom Llamas – News Now anchor
Meagan Fitzgerald – correspondent
Kathy Park – news correspondent
Al Roker – weather anchor $ co-host
Antonia Hylton Height
She appears to be fairly tall in stature and Antonia stands at a height of 5 ft 9 in (approx. 1.75 m).
Antonia Hylton Partner|Husband
Antonia is a beautiful Emmy award-winning media personality at NBC News. However, she has not yet revealed who is dating and there is no source linking her to any relationship at the moment. Nonetheless, we are keeping tabs and we will update you once we have detailed information about Antonia's marital status.
Antonia Hylton Salary|Net Worth
She is a popular correspondent at NBC News and earns her income from her journalism career. Antonia receives an annual average salary of $124, 650. She has been working for years now and has been able to amass a decent fortune worth $986,543.
Who Is Antonia Hylton
Antonia is an American correspondent currently working for NBC News in New York City. She holds American nationality by birth and belongs to the African-American ethnicity.  Additionally, Antonia is an outstanding news personality with multiple awards that including Forbes 30 Under 30 awards, 2 Front Page Awards, Emmy Award, Gracie Award, and Gracie Award.
Antonia Hylton Twitter